Gold Medal Game
Sun Jul 22 2018 16:00 pm
vs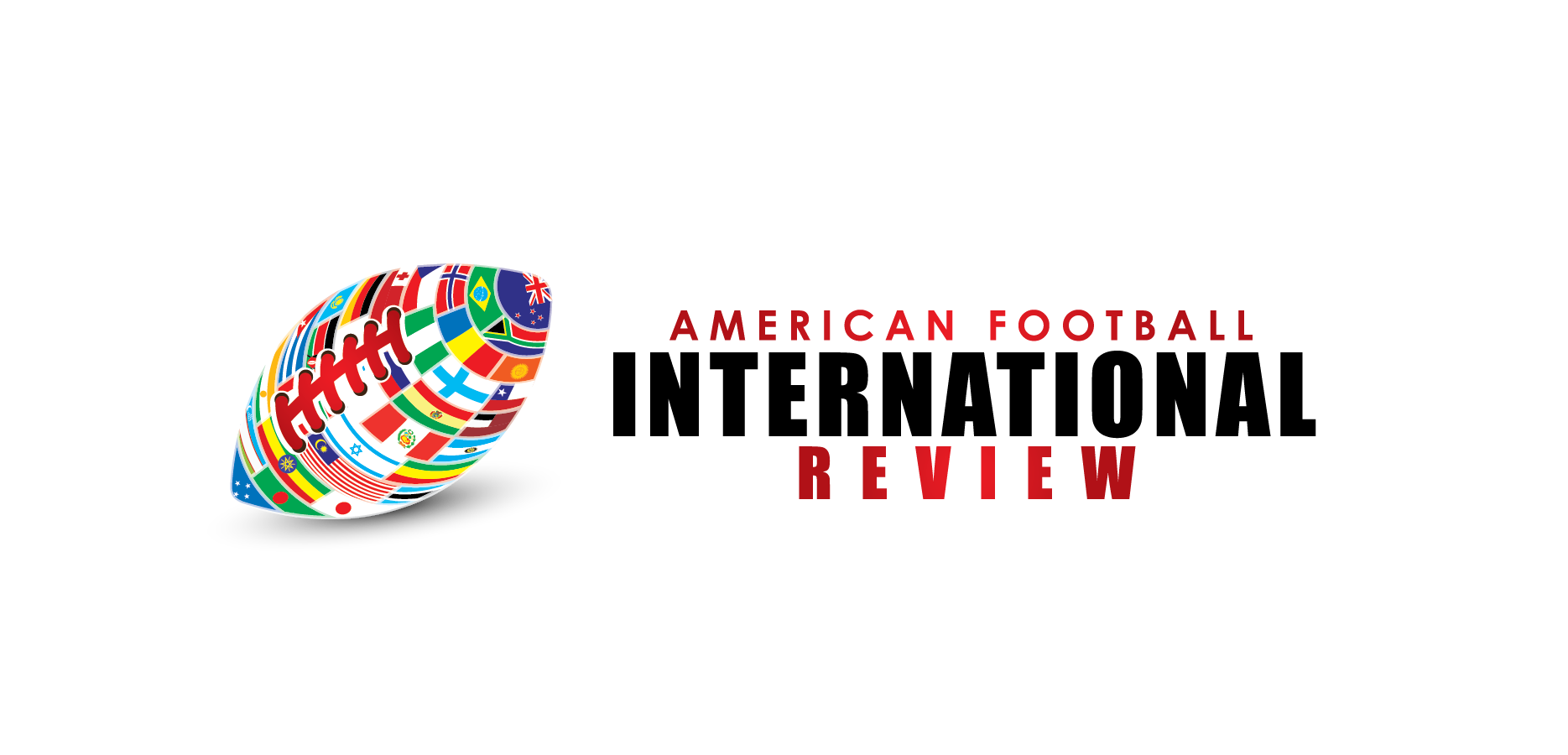 The 2018 International Federation of American Football (IFAF) European Championship tournament video service is brought to you
American Football International
. The website is powered by
Yare Media Group Inc
.
Terms & Conditions
PLEASE READ THIS AGREEMENT CAREFULLY. BY USING THE STREAMING SUBSCRIPTION SERVICES, OR BY CHECKING THE "I ACCEPT THE TERMS OF SERVICE" BOX LOCATED ON THE ONLINE ORDER FORM, YOU AGREE, WITHOUT LIMITATION OR QUALIFICATION, TO BE BOUND BY THE TERMS, CONDITIONS AND DISCLAIMERS SET OUT IN THIS AGREEMENT, AS AMENDED FROM TIME TO TIME.
GENERAL
The Streaming Subscription Service (the "Service") offered through the Site, is made available by Yare Media Group Inc. ("Yare") Yare provides streaming platform services that enables content providers to deliver audio visual sports and entertainment content over the internet to certain internet connected devices such as PCs, mobile phones, tables connected TVs and other devices.
DESCRIPTION OF SERVICE
The Service enables website visitors to view live streaming in an event or linear (24x7) format. To access the Service, the user must complete an order form (the "Order".)
YARE TERMINATION
Yare reserves the right to terminate your Order and your access to the Site and Service at any time and for any reason, including without limitation, if the Account Credit Card is invalid for any reason, if Yare does not receive payment, or where Yare has determined, in its sole discretion, that use of the Service by you is, or was in breach of the Terms of Service. Any such termination by Yare shall be in addition to and without prejudice to such rights and remedies as may be available to Yare, including injunction and other equitable remedies. The disclaimer, limitations on liability, and indemnity provisions shall survive termination or expiry of your order and this Agreement.
DISCLAIMERS
YOU EXPRESSLY UNDERSTAND AND AGREE THAT EACH OF YARE, ITS AGENTS, REPRESENTATIVES AND LICENSORS AND EACH OF THEIR RESPECTIVE AFFILIATES (COLLECTIVELY THE "YARE GROUP") DOES NOT MAKE ANY, AND HEREBY DISCLAIMS ALL, REPRESENTATIONS, WARRANTIES, TERMS, CONDITIONS AND ENDORSEMENTS (COLLECTIVELY THE "WARRANTIES") OF ANY KIND, WHETHER EXPRESS OR IMPLIED, AS TO ANY MATTER HEREUNDER, INCLUDING WITHOUT LIMITATION, ANY IMPLIED WARRANTIES OF MERCHANTABILITY, FITNESS FOR A PARTICULAR PURPOSE, NON-INFRINGEMENT, TITLE, ACCURACY, SUITABILITY, RELIABILITY, FREEDOM FROM INFECTIONS OR VIRUSES OR COMPLETENESS AS WELL AS ANY WARRANTIES ARISING BY STATUTE OR OTHERWISE IN LAW OR FROM A COURSE OF DEALING OR USAGE OF TRADE. FURTHER, THE YARE GROUP DOES NOT WARRANT THAT THE SITE, THE SERVICES OR THE CONTENT WILL CONTINUE TO OPERATE OR OTHERWISE OPERATE WITHOUT INTERRUPTION OR OTHERWISE IN A TIMELY, SECURE OR ERROR-FREE MANNER OR THAT SAME WILL MEET YOUR REQUIREMENTS OR EXPECTATIONS. LIMITATION OF LIABILITY: YOU EXPRESSLY UNDERSTAND AND AGREE THAT IN NO EVENT SHALL YARE (INCLUDING EACH OF THEIR RESPECTIVE OFFICERS, DIRECTORS, EMPLOYEES AND AGENTS) BE RESPONSIBLE OR LIABLE TO YOU OR ANYONE ELSE (JOINTLY OR SEVERALLY) FOR ANY CLAIM, LOSS OR DAMAGES WHATSOEVER, INCLUDING WITHOUT LIMITATION ANY DIRECT, INDIRECT, INCIDENTAL, CONSEQUENTIAL, SPECIAL OR EXEMPLARY DAMAGES OR ANY DAMAGES FOR LOSS OF INFORMATION OR DATA, PROFITS, SAVINGS, REVENUE, GOODWILL OR OTHER INTANGIBLE LOSSES ARISING FROM, OR IN ANY WAY CONNECTED WITH THE SITE, THE SERVICES OR ANY OF THE CONTENT (INCLUDING THE PERFORMANCE, USE OF, OR ACCESS TO, OR THE INABILITY TO USE OR ACCESS SAME), REGARDLESS OF WHETHER THE YARE GROUP HAD BEEN ADVISED OF OR COULD HAVE FORESEEN THE POSSIBILITY OF SUCH CLAIM, DAMAGE OR LOSS. THE LIMITATIONS OF LIABILITY AND DISCLAIMERS HEREIN SHALL APPLY REGARDLESS OF THE FORM OF ACTION, WHETHER IN CONTRACT, BREACH OF WARRANTY, CIVIL LIABILITY, STRICT LIABILITY, TORT (INCLUDING NEGLIGENCE), OR OTHERWISE. NOTWITHSTANDING THE FOREGOING, IN NO EVENT SHALL YARE'S AGGREGATE LIABILITY TO YOU EXCEED THE AMOUNT PAID TO YARE BY YOU FOR THE SERVICE. CERTAIN SERVICES ARE PROVIDED THROUGH NETWORKS AND FACILITIES, INCLUDING THE PUBLIC TELEPHONE NETWORK, THAT ARE NOT UNDER THE CONTROL OF YARE. WITHOUT LIMITING THE GENERALITY OF THE FOREGOING, UNDER NO CIRCUMSTANCES SHALL YARE GROUP BE HELD LIABLE FOR ANY DELAY OR FAILURE IN PERFORMANCE OF THE SITE, SERVICES OR CONTENT RESULTING DIRECTLY OR INDIRECTLY FROM ACTS OF NATURE, FORCES, OR CAUSES BEYOND ITS REASONABLE CONTROL, INCLUDING, WITHOUT LIMITATION, INTERNET FAILURES, COMPUTER EQUIPMENT FAILURES, TELECOMMUNICATION EQUIPMENT FAILURES, OTHER EQUIPMENT FAILURES, ELECTRICAL POWER FAILURES, STRIKES, LABOUR DISPUTES, RIOTS, INSURRECTIONS, CIVIL DISTURBANCES, SHORTAGES OF LABOUR OR MATERIALS, FIRES, FLOODS, STORMS, EXPLOSIONS, ACTS OF GOD, WAR, GOVERNMENTAL ACTIONS AND ORDERS OF DOMESTIC OR FOREIGN COURTS OR TRIBUNALS.
You acknowledge and agree that the Services may be temporarily unavailable as a result of disruptions as described above. While Yare makes every reasonable effort to minimize such downtime, Yare cannot guarantee the 100% availability of the Services. Accordingly, if you are dissatisfied with the Services for any reason, your sole and exclusive remedy is to discontinue use of the Services in accordance with these Terms of Service. You expressly acknowledge that Yare has set the Charges for the Services, entered into this Agreement, and has and will make the Services available to you in reliance upon the limitations and exclusions of liability and the disclaimers set forth herein, and that the same form an essential basis of the bargain between you and Yare. You expressly agree that the limitations and exclusions of liability and the disclaimers set forth herein will survive, and continue to apply in the case of, a fundamental breach or breaches, the failure of essential purpose of contract, the failure of any exclusive remedy or termination of this Agreement.
COMPUTER VIRUSES
While Yare makes every reasonable effort to ensure that the Services made available on the Site do not contain computer viruses and other destructive elements, you acknowledge and agree that, prior to your use of any of the Services, it is solely your responsibility to (a) take all protective measures to guard against viruses and other destructive elements (including the use of industry standard and updated virus scanning tools); and (b) ensure that you have a complete, current and secure back-up of the applicable items of information and software on your computer or other electronic device used to access the Site and Services.
INDEMNITY
You agree to defend, indemnify and hold harmless each of Yare, its affiliates, licensors, co-branders and other partners, and each of their respective officers, directors, employees and agents, including all third parties mentioned on the Site, from and against any and all claims, actions or demands, including without limitation reasonable legal and accounting fees, alleging or resulting from: (a) your breach of any of the Terms of Service; (b) your access to or use of the Site or Services; (c) your use or reliance on, or publication, communication or distribution of anything on or from the Site; or (d) your violation of any law or regulation.
PROHIBITED USES
You agree to comply with all applicable laws with respect to your use of the Services. Yare may investigate any violations of law and may cooperate with law enforcement authorities in prosecuting users in this regard. Access to the Services made through proxy servers to avoid geo restrictions and/or blackouts are strictly prohibited. If detected, Services will be terminated immediately. Yare shall cooperate fully with IFAF in the event that the organization requests identification of users implementing proxies or otherwise access the content illegally.
LAW AND JURISDICTION
The Site and Services are controlled, operated and administered by Yare from its offices within Canada. The Terms of Service shall be interpreted, construed and governed by the laws in force in the Province of British Columbia, Canada.
GENERAL
This Agreement is personal to you, and you may not assign your rights or obligations to anyone. The Terms of Service constitute the entire agreement between Yare and you pertaining to your use of the Services and supercede any prior agreements between you and Yare. The parties have required that the Terms of Service and all documents relating thereto be drawn up in English.
Privacy Policy
What information do we collect?
We collect information from you when you register on our site, place a subscription order, subscribe to a newsletter or fill out a form.
When subscribing or registering on our site, as appropriate, you may be asked to enter your: name, e-mail address, mailing address, phone number or credit card information. You may, however, visit our site anonymously.
Like most websites, we use cookies and/or web beacons to enhance your experience, gather general visitor information, and track visits to our website. Please refer to the 'do we use cookies?' section below for information about cookies and how we use them.
What do we use your information for?
Any of the information we collect from you may be used in one of the following ways:
To personalize your experience (your information helps us to better respond to your individual needs)
To improve our website (we continually strive to improve our website offerings based on the information and feedback we receive from you)
To improve customer service (your information helps us to more effectively respond to your customer service requests and support needs)
To process transactions - Your information, whether public or private, will not be sold, exchanged, transferred, or given to any other company for any reason whatsoever, without your consent, other than for the express purpose of delivering the purchased service requested.
To send periodic emails - The email address you provide for subscription order processing, will only be used to send you information and updates pertaining to your subscription order.
How do we protect your information?
We implement a variety of security measures to maintain the safety of your personal information when you place a subscription order or access your personal information.
We offer the use of a secure server. All supplied sensitive/credit information is transmitted via Secure Socket Layer (SSL) technology and then encrypted into our Payment gateway provider's database only to be accessible by those authorized with special access rights to such systems, and are required to keep the information confidential.
After a transaction, your private information (credit card information) will not be stored on our servers.
Do we use cookies?
Yes (Cookies are small files that a site or its service provider transfers to your computers hard drive through your web browser (if you allow) that enables the sites or service providers to recognize your browser and capture and remember certain information).
We use cookies to help us remember and process items in your shopping cart, understand and save your preferences for future visits, compile aggregate data about site traffic and site interaction so that we can offer better site experiences and tools in the future.
If you prefer, you can choose to have your computer warn you each time a cookie is being sent, or you can choose to turn off all cookies via your browser settings. Like most websites, if you turn your cookies off, some of our services may not function properly. However, you can still place subscription orders over the telephone or by contacting customer service.
Do we disclose any information to outside parties?
We do not sell, trade, or otherwise transfer to outside parties your personally identifiable information. This does not include trusted third parties who assist us in operating our website, conducting our business, or servicing you, so long as those parties agree to keep this information confidential. We may also release your information when we believe release is appropriate to comply with the law, enforce our site policies, or protect ours or others' rights, property, or safety. However, non-personally identifiable visitor information may be provided to other parties for marketing, advertising, or other uses.
Third party links
Occasionally, at our discretion, we may include or offer third party products or services on our website. These third party sites have a separate and independent privacy policies. We therefore have no responsibility or liability for the content and activities of these linked sites. Nonetheless, we seek to protect the integrity of our site and welcome any feedback about these sites.
Online Privacy Policy Only
This online privacy policy applies only to information collected through our website and not to information offline.
Terms and Conditions
Please also visit our Terms and Conditions section establishing the use, disclaimers, and limitations of liability governing the use of our website at
Your Consent
By using our site & services, you consent to our privacy policy.
Changes to our Privacy Policy
If we decide to change our privacy policy, we will update the Privacy Policy modification date below:
This policy was last modified on August 20th, 2016
Contact Us
If there are any questions regarding this privacy policy, you may contact us using the following email: [email protected]